Agricultural Economics and Agribusiness
Agricultural Economics and Agribusiness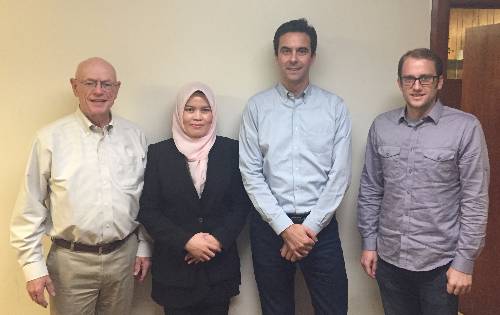 Congratulations to Roslina Ali for successfully defending her thesis titled "Economic and Policy Evaluations and Impacts of the National Rice Development Policy Strategies in Malaysia: Self-sufficiency, International Trade, and Food Security." Pictured with Ali is Professors Eric Wailes, Alvaro Durand-Morat and Jeff Luckstead.
Our undergraduate degree offers three concentration options:
Agribusiness Management and Marketing
Agricultural Economics
Pre-Law
Our advanced degree program concentrations include:
Thesis
Atlantis
Agribusiness Non-thesis
International Agribusiness Non-thesis
Dual M.S. and LL.M.

AEAB's newsletter - The Economic Elevator