Agricultural Economics and Agribusiness
Agricultural Economics and Agribusiness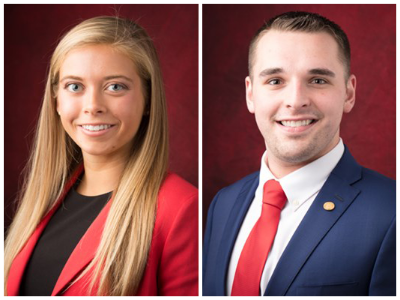 Sarah-Beth DeLay, agricultural business, and Sam Harris, agricultural business and pre-law, named to Arkansas Alumni Association's Razorback Classics Class of 2018.

Our undergraduate degree offers three concentration options:
Agribusiness Management and Marketing
Agricultural Economics
Pre-Law
Our advanced degree program concentrations include:
Thesis
Atlantis
Agribusiness Non-thesis
International Agribusiness Non-thesis
Dual M.S. and LL.M.