Agricultural Economics and Agribusiness
Agricultural Economics and Agribusiness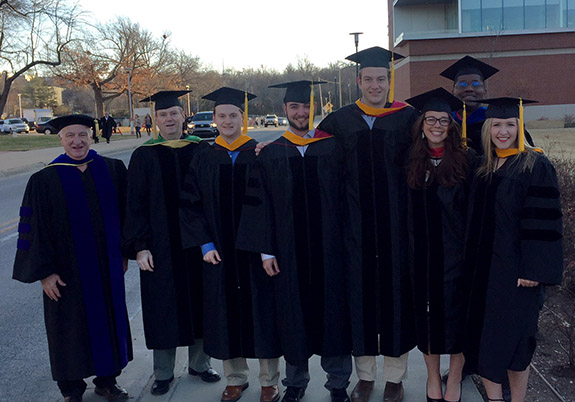 Congratulations to AEAB master's students who participated in 2017 December Commencement! (From left to right: Dr. Halbrook, Dr. Popp, Isaac Engram, Matthew Coale, Lee Fox, Emily Hasenauer, Dr. Rainey, and Lauren Hodge). Patrick Schierlang not pictured.
Our undergraduate degree offers three concentration options:
Agribusiness Management and Marketing
Agricultural Economics
Pre-Law
Our advanced degree program concentrations include:
Thesis
Atlantis
Agribusiness Non-thesis
International Agribusiness Non-thesis
Dual M.S. and LL.M.

AEAB's newsletter - The Economic Elevator