Agricultural Economics and Agribusiness
Agricultural Economics and Agribusiness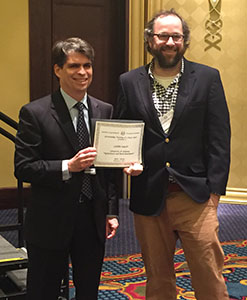 ---
Undergraduate Degree
Our undergraduate degree offers three concentration options:
Agribusiness Management and Marketing
Agricultural Economics
Pre-Law
Graduate Degree
Our advanced degree program concentrations include:
Thesis
Atlantis
Agribusiness Non-thesis
International Agribusiness Non-thesis
Dual M.S. and LL.M.
Financial Aid & Scholarships
Upcoming Events
The first Agricultural Business Club meeting of the semester will be held February 23rd at 5:30 p.m. in AGRI 115.
The Bumpers College Dean's Office and Student Ambassadors request the honor of your presence and participation in an exclusive event, "Connecting Bumpers." The event will be held in Sturgis Hall of the Janelle Y. Hembree Alumni House on Tuesday, March 7th, 2017 from 5:30 to 7:30 p.m.